I was on the road on Wednesday so I'm linking up late with
Shay
,
Shaefer
and
Mel
for "What's Up Wednesday" on Friday :)
What we're eating this week:
I spent most of the week visiting my friend, Julie, in Kansas City and she made us delicious meals while we were there! She inspired me so I am stalking
her yumprint
recipes and trying to copy her :)
What I'm reminiscing about:
Jack went to his friend Eva's birthday party today and it reminded me of her party last year when I accidentally
sent Jack with a pooping dog for a present
. Hahaha! We got her a non-pooping present this year ;) Here is what I posted last year:
Here is some more proof that my brain is dying - I bought this cute Barbie and puppy for Jack's friend's birthday because I saw the cute Barbie and puppy but failed to notice the "Potty Trainin' Taffy" sign or the toy dog poop or the picture of the dog pooping until the next day when I starting wrapping the dang present 15 minutes before the party!!! I am THAT crude mom who buys kids play dog poop that comes out of the dog's bum.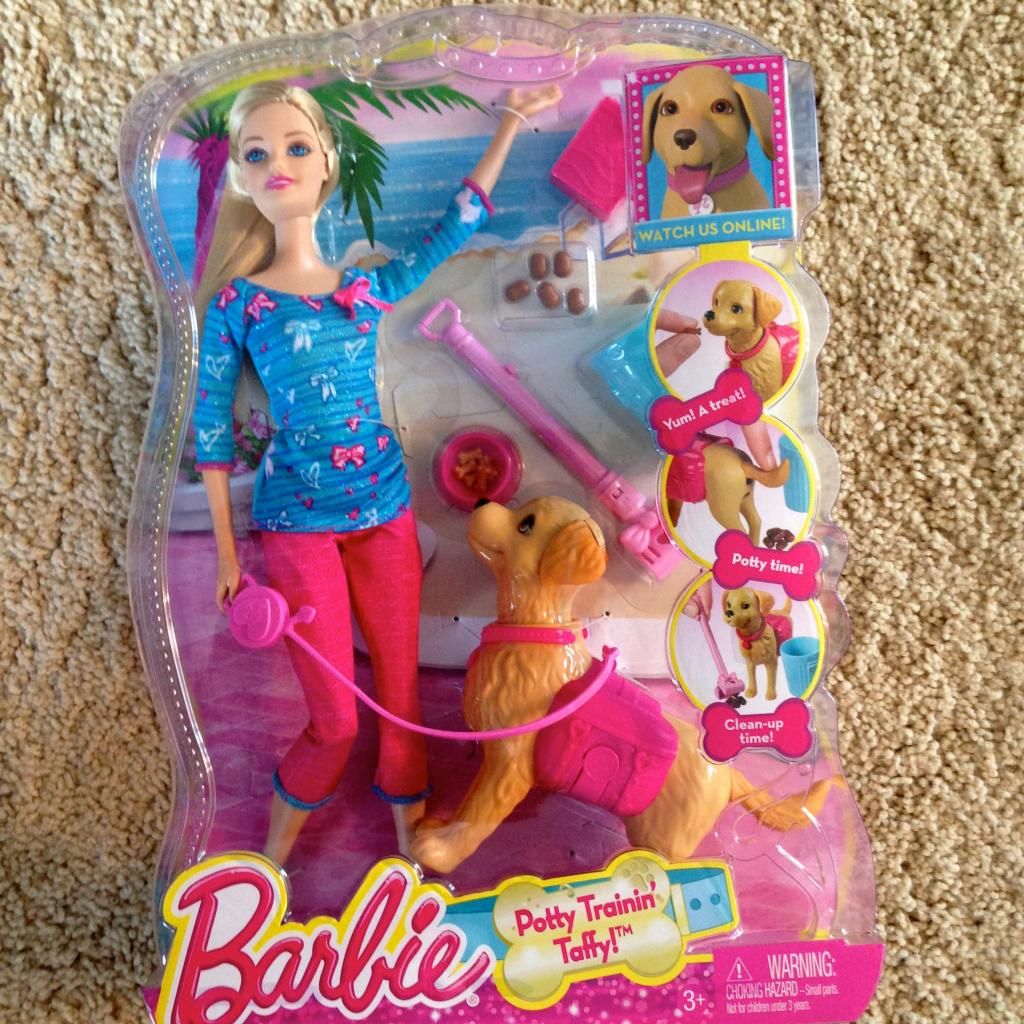 What I'm loving:
The days when we get semi-decent weather. A few days this month, we were able to go biking and play outside!
What we've been up to:
On Sunday, I went on my first solo road trip with Jack and David (and the first road trip with our van!) and visited my high school friend, Julie, and her family who live in Kansas City. They played with us, fed us, and took us to some fun places around Kansas City. It was so nice to switch up the monotony of winter and it so nice of Julie to have us!
On Monday, it was a balmy 52 degrees and we enjoyed playing at the park for hours after visiting the trains at Union Station. Jack was so proud that he climbed up the rope to the big slide all by himself (and I was proud of myself that I climbed up with him and coached him all by myself! haha)
At the top!
On Tuesday, we went to the science museum at Union Station.
And on Wednesday, we played until it was time to head back to Iowa.
Jack and David were such good travelers! The DVD player was a game changer!
What I'm excited about:
Still Disney World! We've got months to go but I daydream about it every single day and talk about it way too much!
What I'm dreading:
Spring cleaning. We really need to do some deep cleaning and organizing but I keep procrastinating!
What I'm working on:
Family Home Evening kits. Every Monday, we spend time as a family and have a small gospel lesson and activity. About a year ago, my friend convinced me to join her Family Home Evening Kit exchange group. (We exchange every other month.) Making an elaborate lesson is definitely not my thing and I don't enjoy it, but my kids LOVE IT and it makes it worth it! They beg to do family night even when it's not Monday now and love choosing out a kit to open. I hate the week leading up to an exchange (because I'm printing, cutting, laminating, cutting some more, and assembling and it's so time consuming) but after the exchange, I'm pumped to do it again because I come home with everyone else's awesome ideas and lessons! Our last exchanged was on Sunday and these are all the lessons I came home with:
Here was my 10 plus hours of labor this exchange - a lesson on music with a lot of manipulatives for hymns/primary songs:
What I'm watching/reading:
We are in a show rut again. I'm open for suggestions!
Jack, however, is OBSESSED with 72 Dangerous Animals on Netflix and it cracks me up! He is quite knowledgable in the animal department, especially the dangerous animal department :)
I failed at reading this month and only got half way through my book club book this month - it's a spin off of Sherlock Holmes and so far, so good!
What I've been listening to:
A lot of "Watch me Whip" because David LOVES it and begs for it and dances to it! haha
What I'm wearing:
My sister's hand-me-downs :) I actually remembered to take an "outfit" selfie but I forgot to clean up the mess so that I could trick you into thinking that my house is clean ;) But in all honesty, this is what happens outside of the bathroom door when I get ready in the morning. #themessisDavid'sfaultnotmine ;)
What I'm doing this weekend:
Celebrating Spencer's birthday!!!
What I'm looking forward to next month:
Imagination Station (where my kids can meet all of the PBS Characters) and Easter!
Bonus Question: What is your favorite Easter Tradition?
We don't have very many unique Easter traditions but I loved the rolling decorated hard boiled Easter Eggs down Old Main Hill tradition when we lived in Logan, UT. We might have to chuck some eggs down a hill this year and hopefully not get in trouble :)
What's up with you?!