Our groundhog that lives under our house. Actually I don't like him and I think he's pretty gross but Jack loves him! When I found our groundhog hanging out on our front porch, I knew it was finally spring in Iowa, or at least on most days :)
Our landlord put the trap back out and Jack spends a lot of time waiting and watching for it to get trapped.
The second David is done with breakfast or the second he wakes up from his nap, he begs and cries at the door to go "bye bye." Jack did the same thing at that age and that is when I decided to get a job at Lifetime - I was running out of places to take him! We will see what happens this time around but for now, we are just enjoying playing outside - we couldn't do that in our top story apartment in Alabama!
Airplane tickets to Arizona that cost a grand total of $8.26! When they canceled our flight home after Christmas, Jack and I both got a 100 dollar flight credit even though it felt like we deserved a million dollars in flight credit!!! We are excited that we can afford to visit again in June before heading to Utah, thanks to that horrific day at the airport!
Jack's lawn mower. I can never thank my mom enough for giving it to him, they both love it!
Using McDonald's ice cream dates as a bribe to get Jack to cut his hair - hair cuts are pretty traumatic for him!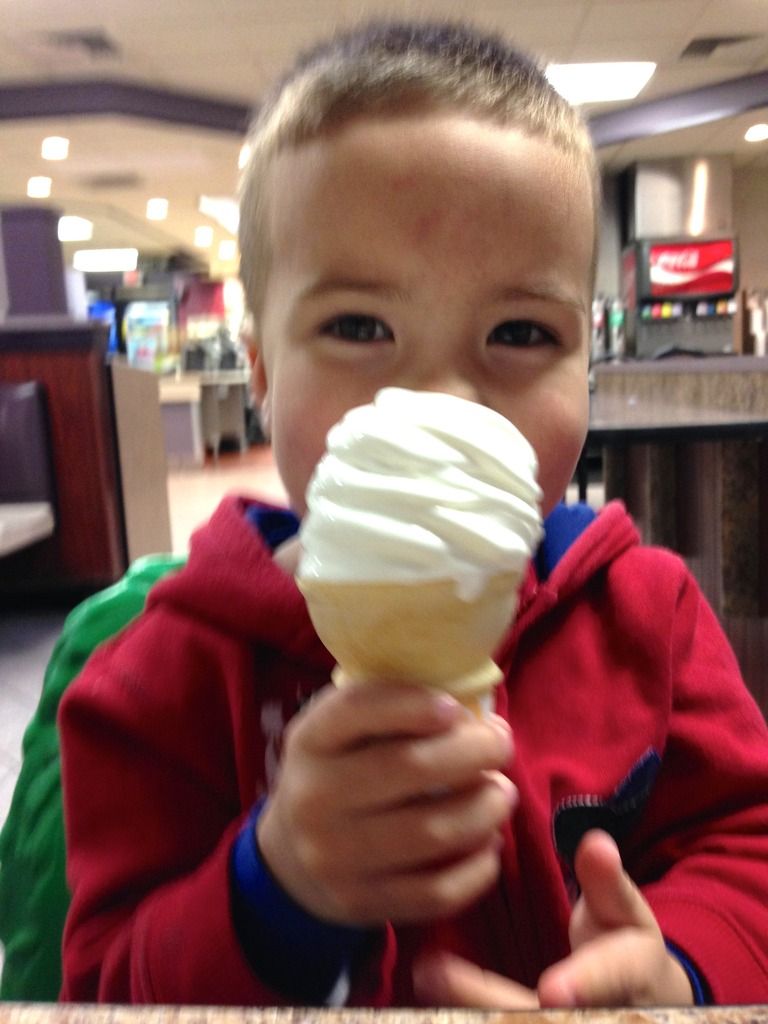 This American Life podcast. I bought the app so I can listen to all of the the past episodes and it is currently my motivation to do the dishes and to keep running on the treadmill.
Jack is signed up for soccer!!! It starts in a month but he wants to wear his uniform and shin guards and cleats every day :) I think he looks way too grown up with all of his soccer gear on! Spencer is going to coach him and I think he is even more excited than Jack is for soccer to start, which is saying something!